12 September 2017
Defense and security
CNIM and Bertin present their Projection-Protection offer at the DSEI Exhibition
The tenth edition of Defence and Security Equipment Industry (DSEI) will open its doors in London from 12 to 15 September 2017. Join CNIM and Bertin Technologies at Stand N7-450 to discover their force Projection and Protection offer.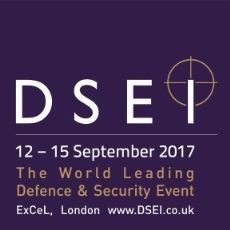 As a key partner for the French defense community, we design and develop high-tech turnkey industrial equipment for defense and security. Our offer of defense and security is divided into two axes: PROJECTION of forces and PROTECTION

On the PROJECTION side, CNIM has been offering bridging systems adopted by many armies around the world for military or civil purposes for 30 years.
As a French Army and Marine Supplier since 1856 CNIM provides robust, proven and innovative solutions and equipment dedicated to force projection systems and maritime  landing maneuvers. Specialist in amphibious operations, CNIM developed the L-CAT, an innovative fast catamaran landing craft that can lead from a BPC or autonomously amphibious missions.
CNIM provides armed forces with gap crossing capabilities to enable armored vehicles/civilian vehicles to cross dry and wet gaps during both military and disaster relief operations. 

On the PROTECTION side, Bertin Technologies offers state-of-the-art solutions in the detection and identification of NRBC threats and optronic surveillance.
Its optronic land solutions are particularly adapted to harsh or dark environments. Bertin will present his new night vision device FusionSight.
Bertin IT offers cyber intelligence and cyber defense solutions through a comprehensive range for the in-depth defense of sensitive information systems and critical infrastructures.
ExCel, London
One Western Gateway Royal Victoria Dock
E16 1XL London