25 April 2017
Nuclear industry and Big Science
CNIM wins three new international contracts for nuclear handling systems
Three European nuclear providers have selected CNIM to design and develop nuclear handling systems for facilities in the UK, Finland and Ukraine.
In the UK, EDF Energy  has chosen CNIM as its preferred bidder for the design, manufacturing and installation of a spent fuel unloading system for the two EPRTM units at Hinkley Point C.                                                         
In Finland, Posiva Oy has contracted CNIM to engineer three fuel handling and transfer machines : the cask transfer trolley, the fuel handling machine and the canister trolley.
Lastly, in Ukraine, Novarka has again hired CNIM in connection with the construction of the new confinement structure at the Chernobyl nuclear plant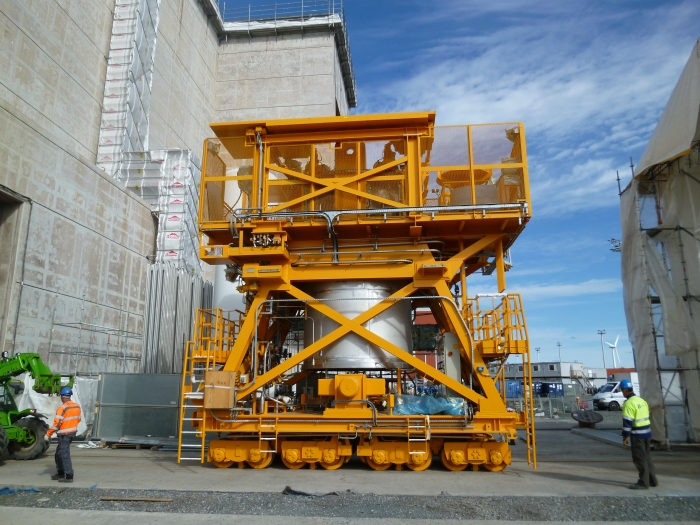 Transfer Cask System - CNIM
In the nuclear sector, CNIM provides expertise in the design, manufacturing, installation and commissioning of complex systems and equipment. CNIM works on commercial and research reactors, as well as on facilities for the preparation and reprocessing of nuclear fuel.
Discover our nuclear offer at CIENPI 2017, April 27-29