29 October 2019
Defense and security
Crossing the Po with the PFM
On October 29th, 2019, the ARGO exercise was conducted in Piacenza (North of Italy), by the Italian Defense Forces, in attendance of representatives of the French, English, Greek and Portuguese Armies. Like every year, the Engineering Forces simulated a brigade's advance and implemented their crossing capabilities on the Po, a several hundred meters wide river.
Déploiement d'un ferry de 50 m
En service dans l'Armée Italienne depuis 2000, le PFM de CNIM a été déployé par le 2ème Régiment du Génie de l'Armée Italienne sur le Pô, un fleuve large de plusieurs centaines de mètres. La crue du fleuve le jour de l'exercice, a amené les sapeurs italiens à préférer la mise en œuvre d'un ferry de 50 m de long au lieu du pont de 150 m initialement prévu. Le ferry a permis le franchissement du Pô aux chars lourds ARIETE et chars légers CENTAURO déployés lors de l'exercice.
Photo : 4 soldats sur un module du PFM italien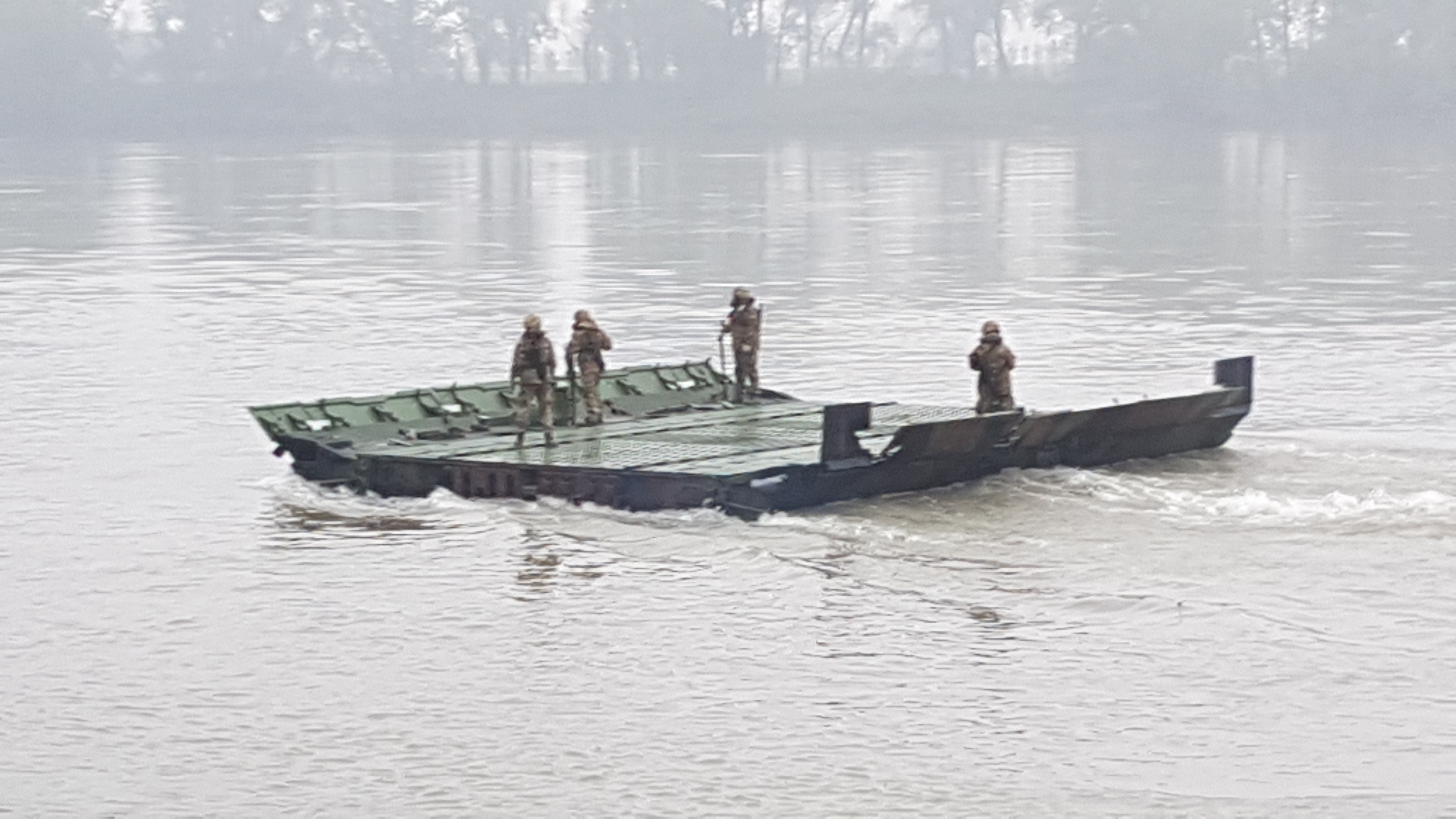 Reduction & optimization of the Human resources
The 50 m long ferry deployed at ARGO 2019 consisted of 5 modules and 2 long ramps. A total of 21 Italian soldiers were mobilized to build it, twice as many people as for the French crossing system, renovated in 2018. The latter allows an important gain in human resources thanks to its unique remote control which allows a single operator to manage all engines by himself.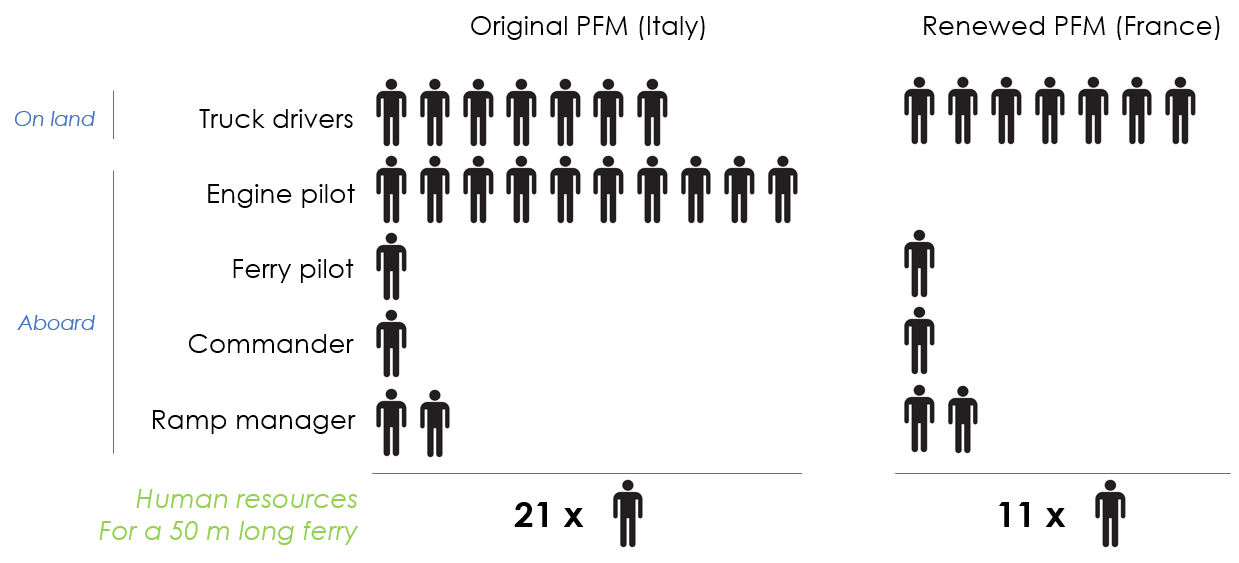 The French Army's Renewed PFM
The French Army's motorized floating bridge now has more powerful engines (90 hp vs 75 hp), a single remote control, short ramps integrated into the modules, as well as transport trucks adapted to other logistical operations.
These improvements make it possible to respond to the French Army's new operational challenges on a global scale: tactical airlift, reduction and optimization of the human resources, reduction of the overall logistic footprint.
Photo: The French Army's Renewed motorized floating bridge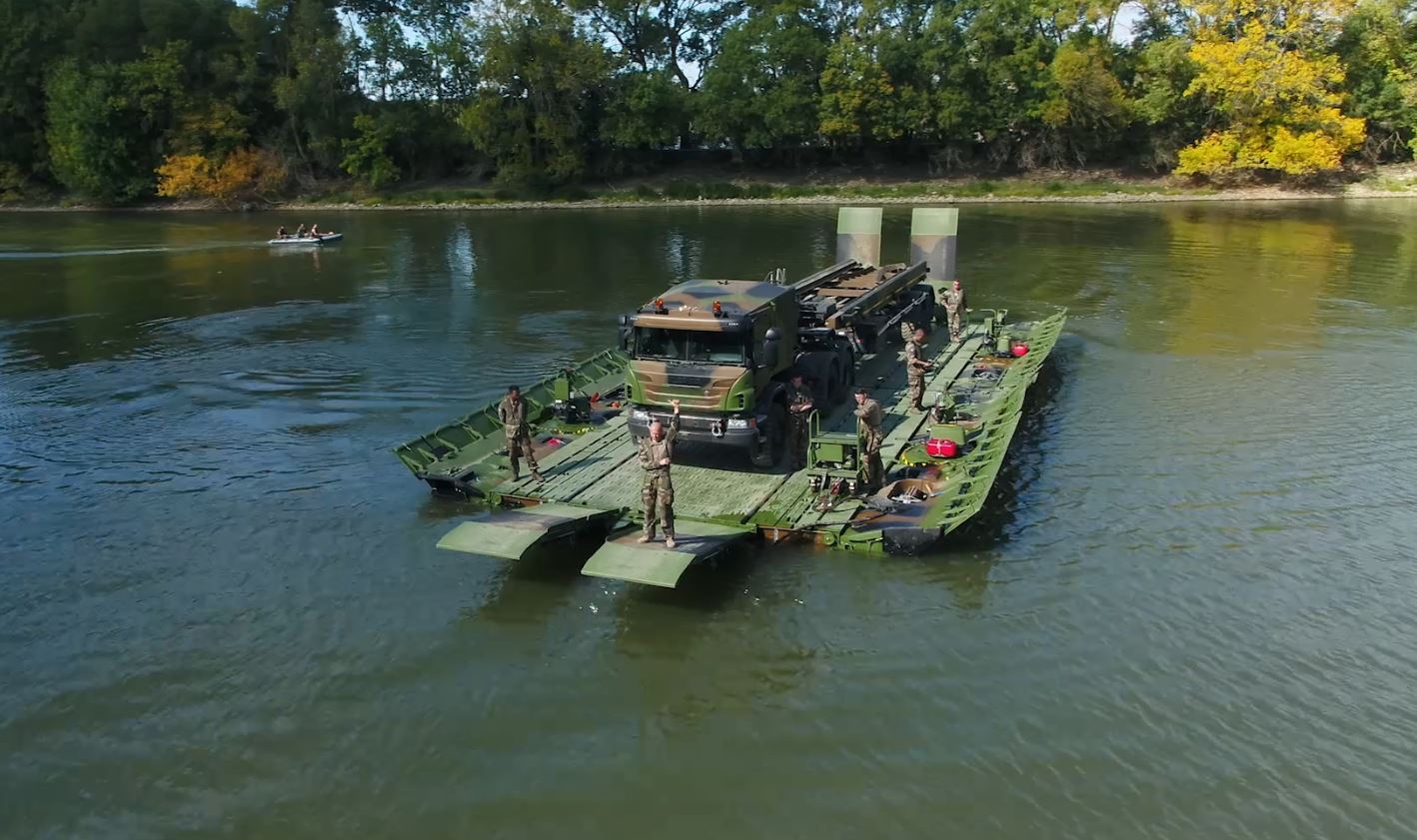 2020 ARGO exercise: to take place with the French Army
For the 2020 edition, the Italian Army wishes to do an inter-army ARGO exercise to have the French Renewed PFM deployed next to their motorized floating bridge. CNIM will present on this occasion the performance of its future floating bridges, adapted to the passage of the heaviest tanks.