27 May 2021
Defense and security
Delivery of the new upgraded version of PFM to the French Army
CNIM has started to deliver its new upgraded version of PFM to the French Army: 9 modules on their dedicated trucks and semi-trailers have just arrived at the Angers military site.
The first two modules, delivered in advance last July, were deployed to support pre-positioned Forces overseas. Used from August 2020 to March 2021, they have given full satisfaction to users.
A great operational success and proven performance for the PFM.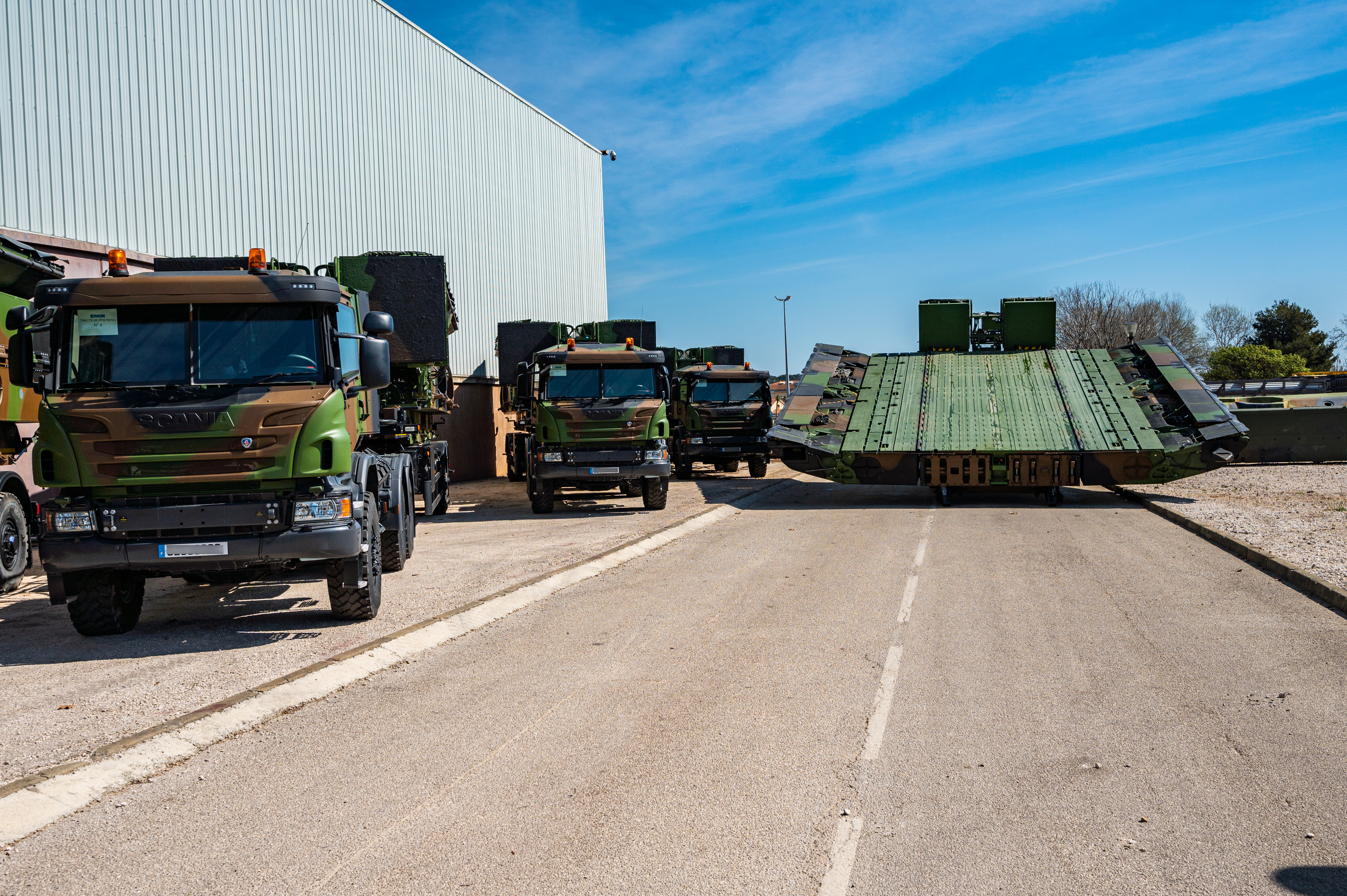 The Upgraded PFM in short:
A fast, simple and efficient bridge
Fast to deploy and ultra-maneuverable as always, the PFM offers a real tactical advantage in the field to the French Army.
New performances, to fulfill the new operational needs of the French Army:
a new command system allows to remotely control the motors of a section and therefore significantly reduces the human resources required to operate the PFM,
a new type of access ramp, shorter and incorporated into the sections, reduces the logistics footprint and the deployment time.