International Paris Air Show, June 19-25: discover our engineering and manufacturing skills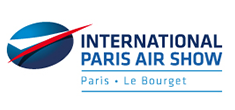 CNIM & Bertin Technologies: from Earth to Space at the International Paris Air Show 2017
CNIM and Bertin will attend the SIAE Paris Airshow 2017, showcasing a full engineering and manufacturing offer, from Earth to Space.
Discover our Innovative Engineering and Manufacturing offer for Aerospace at stand G278, Hall 1.

A key player for the defense and aerospace community, CNIM and its subsidiary Bertin Technologies provide solutions and equipment, from consulting and design to manufacturing. We specialize in demanding systems in terms of performance and reliability, for use in extreme environments such as Space.
Last December, CNIM won the contract for the construction of the first P120C nozzle structures for the Ariane 6 and all P80 Vega launchers. This contract confirms its expertise in high added-value components. In parallel, Bertin Technologies, a subsidiary of CNIM group, is strengthening its range of products and services with brand new functions in its multidisciplinary design optimization platform HADES. The new features enhance the company's space project application capability, from Altair launch vehicle design to Space Debris. Bertin has also developed a "MGSE Zero Gravity" technology to reproduce weightlessness conditions during satellite ground testing campaigns.
The International Paris Air Show, the international meeting for the latest technological innovations in space, is taking place from 19 to 25 June 2017 at Le Bourget Parc des Expositions. The 52nd show will bring together all the players in this global industry. The first four days of the Show will be reserved for trade visitors.
Parc des expositions de Paris Le Bourget
Carrefour Charles Lindbergh
93350 Le Bourget