LAB provides a high efficient flue gas condenser unit to ØRSTED biomass plant in Herning (Denmark)
LAB is honored to have been selected by ØRSTED, former DONG Energy, the first electrical and heat producer in Denmark, to provide the glue gas condenser unit (to recover energy from flue gases) for the existing Herning biomass power station (HEV).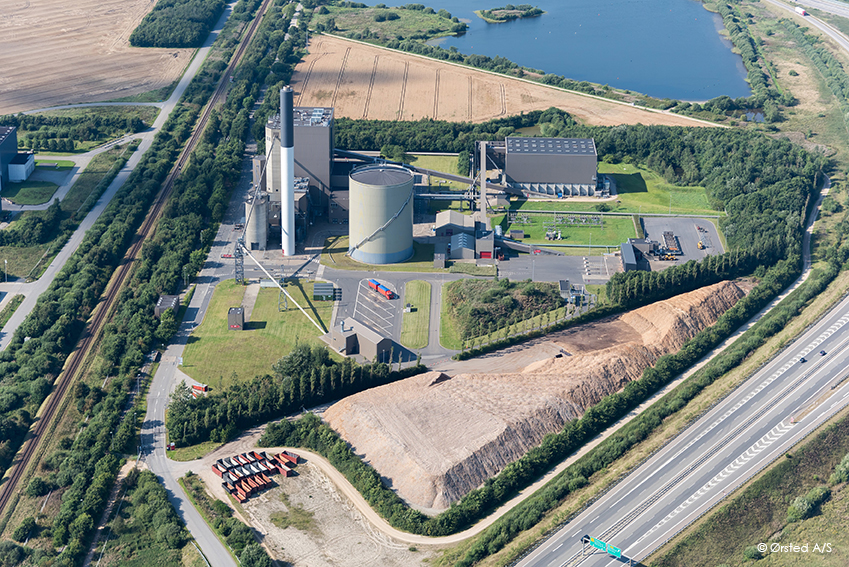 The contract covers the design, engineering, supply, erection and commissioning of the heat recovery unit that will improve the power plant efficiency by addition of 41 MWth.
The design nominal thermal input of the existing boiler plant at HEV is 263 MWth (130 MW wood chips and 133 MW wood pellets) and was converted from fossil fuel to biomass in 2003.
The flue gas condenser unit is composed of the following main equipment:
a quench acting as the final flue gas polisher
a plates condenser (4 units) with direct transfer of heat to district heating network
a complete condensate water treatment with production of boiler make-up water.
The works are scheduled for commissioning in spring 2019 and will reinforce  the LAB presence in Denmark and in the field of biomass with this first reference with ØRSTED.