2 May 2017
Treatment and recovery of waste
Wheelabrator awards CNIM the construction contract for its fourth UK facility
Having being awarded the construction contract in 2016 for the Kemsley Generating Station in Kent from Wheelabrator Technologies, CNIM has also been selected for the construction contract for a new energy-from-waste facility in the United Kingdom, from the same client.
With a single production unit with the capability to process 200,000 tonnes per annum of municipal solid waste, the Wheelabrator Parc Adfer facility, located in Flintshire, North Wales, will have the generating capacity of around 19 MW (gross) of sustainable electricity to meet the equivalent needs of over 30,000 UK homes and businesses. 
Wheelabrator again selected CNIM to build its fourth energy-from-waste facility in the United Kingdom and entrusted CNIM with the turnkey design and construction phases for this installation. In 2014, Wheelabrator was selected as preferred bidder to build and operate the facility over the next 25 years as a public-private partnership (PPP), with support from the Welsh Government to serve the five local authorities that make up the North Wales Residual Waste Treatment Project (NWRWTP) – Conwy County Borough Council, Denbighshire County Council, Flintshire County Council, Gwynedd Council and the Isle of Anglesey County Council.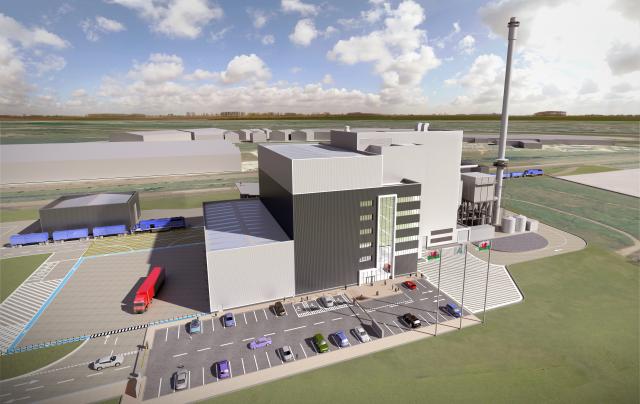 The Wheelabrator Parc Adfer energy recovery facility will be built on a former steelworks site at the Deeside Industrial Park. It has been named Parc Adfer to reflect how it will help North Wales recover energy from its non-recyclable waste (Adfer meaning to 'recover' or 'restore' in Welsh). The construction phase is expected to result in hundreds of additional jobs and create around 35 new, full-time operational roles at the facility when plant operations commence in 2019.
This new infrastructure project will provide significant local and county-wide benefits. The positive economic impact to the local area during construction and operations is expected to exceed multi-million pounds given facilities like this have a number of major and routine maintenance projects each year requiring specialised support from local businesses and contractors
For further information on Wheelabrator Parc Adfer please visit www.parcadfer.com.